With Edpuzzle, you can customize your lessons for every class by creating your own quiz questions and comments. You can add: 
1. Open-ended questions
This is perfect if you want your students to give a free response. These are not automatically graded since each student's answer will differ.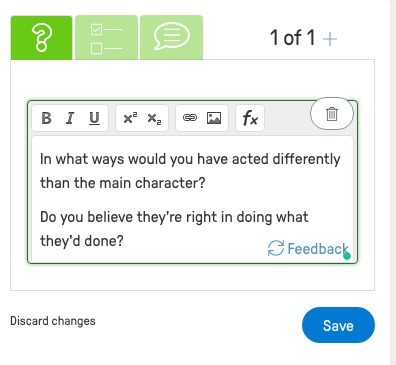 2. Multiple-choice
Here you can select which answers are correct and incorrect. Test your student's understanding with all kinds of question formats, like true/false, single answer, multiple answers and more. These are graded automatically.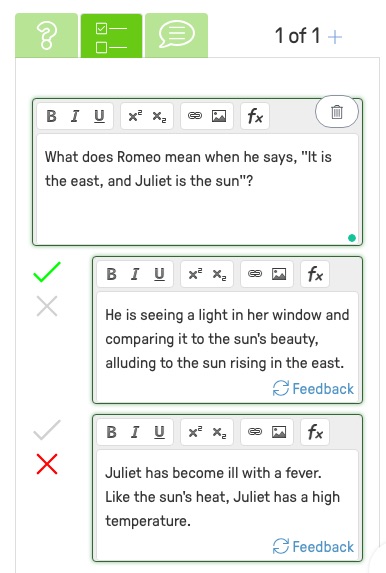 3. Comments
This is your tool for telling your students anything you need them to know about the video. Add context, give instructions or add an interesting fact!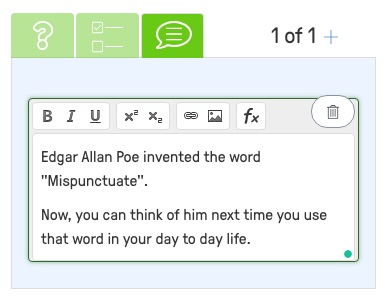 If you'd like to take it one step further, check out our article on how to add rich text and embed images and other engaging media to your questions.