Add a title to any video lesson for easier reference by following these steps:
After you've chosen a video to create a lesson with, you'll see the current title in a box in the top left of your screen.

Click on it and type the title of your choice.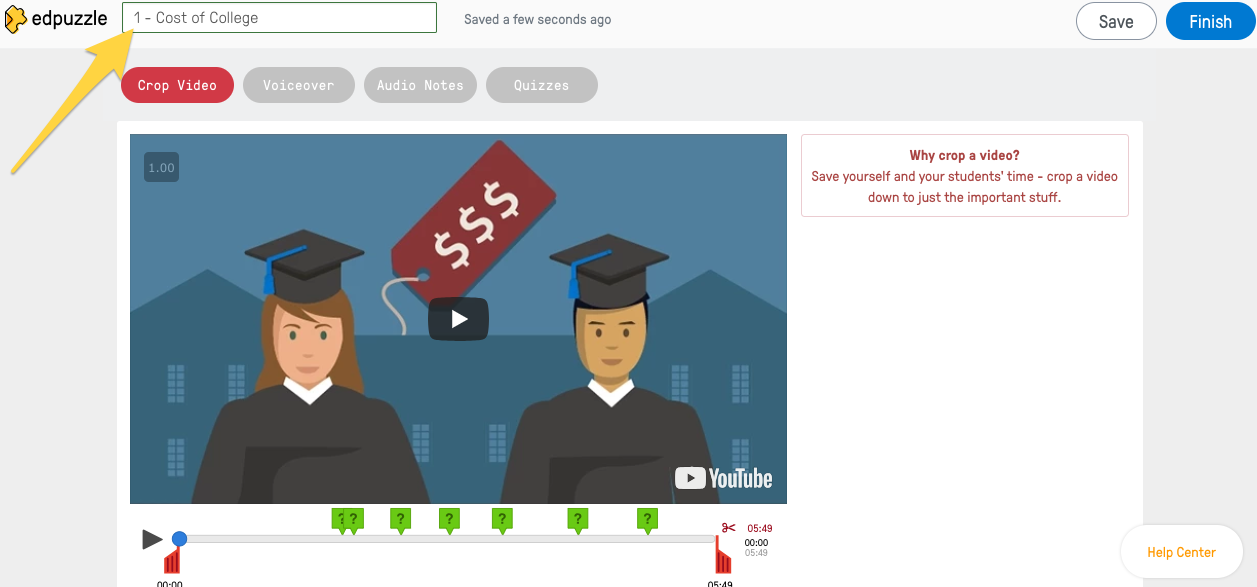 If you want to change the title of a video once you've assigned it, follow these steps:
Go to the "My Classes" tab.

Click on the class the video has been assigned to.


Click on the video whose title you want to change.

On the next screen, click "Edit name" and add a new title.

Note: Changing the title of a video will update it for all the classes it's been assigned to.