Why add audio? Studies show that students pay more attention to information if they hear it from a familiar voice. An audio note is a short voice clip. We recommend recording a short intro or comment to engage your students.
To record an audio note, go the editing page for the video and follow the instructions below:
In editing mode, click the "Audio Notes" button in the top bar.

Next, drag the orange part of the microphone icon under the video to the place where you want to add an audio note.

Click the black microphone icon with the yellow background to begin recording your voice.

If this is your first time recording audio on Edpuzzle, a pop-up window will appear in the top left of your screen. Click "allow" so that your audio can be recorded.

When you've finished speaking, click the black microphone icon again to stop recording.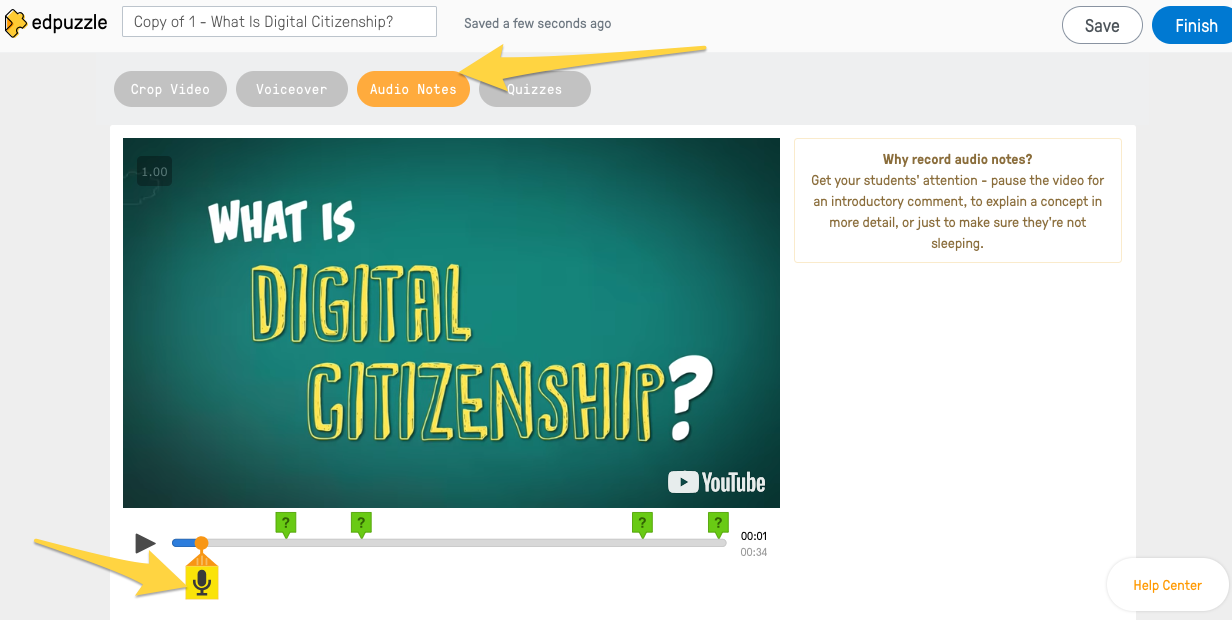 You might also be interested in our article on how to add a voiceover for the entirety of your video.