To delete video lessons from "My Content" that you no longer need:
Click the "Content" tab at the top of the screen.

Go to the "My Content" section in the menu on the left.

Select one or multiple videos using the checkboxes, and a list of actions will appear at the bottom of the screen.

"Delete" will open a new pop-up, where you'll be asked if you really want to delete the selected video(s).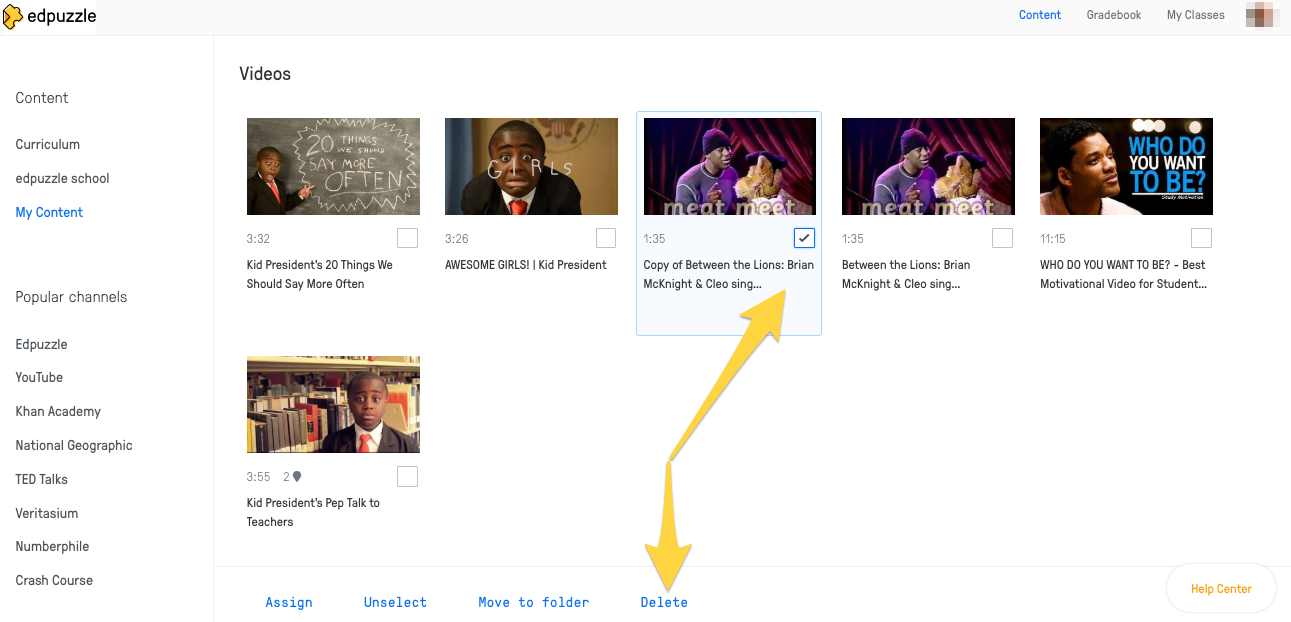 Alternatively, to remove videos one at a time, hover over the video with your cursor, click the "View" icon and click the "Delete" button below the video.