Now that you've found some great content, you might want to start organizing! We have a great folders feature to keep things neat - check out this article for instructions: [https://support.edpuzzle.com/hc/en-us/articles/360007746071-How-can-I-organize-my-videos-in-My-Content]
You can also sort your My Content videos by:
Name

 of the video (sorted alphabetically)

Date

of creation (with most recent videos on top)

Duration

 of video (with shortest videos on top)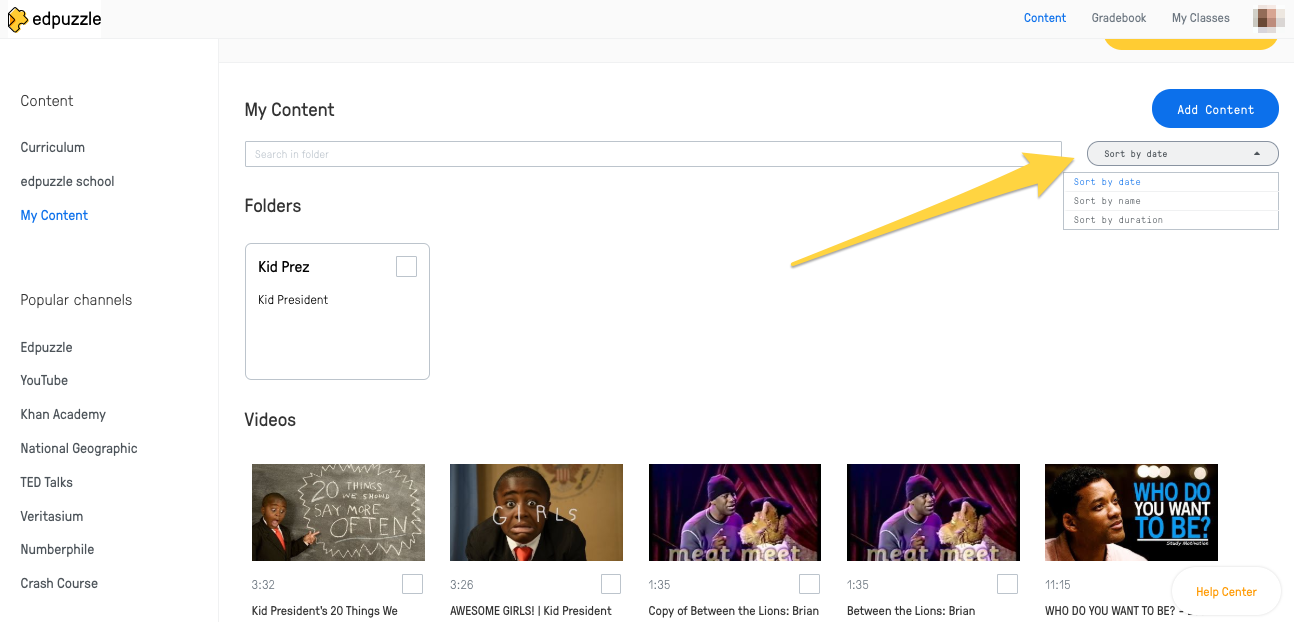 You can choose one of these options from the drop-down menu on the upper-right side of the page. Choosing a sort option will organize both your folders and your videos by that method.