There are 2 methods to share your Edpuzzle videos with your colleagues.
Sharing Through The School Channel
As long as your colleague and yourself are in the same school channel, you can quickly and easily share content!
Here's how to get to your school channel:
      1. Click on the "Content" tab in the top right corner

      2. On the left, you'll see your Content Channels. Below the "Curriculum" channel is your school channel. Click your school name to enter the school channel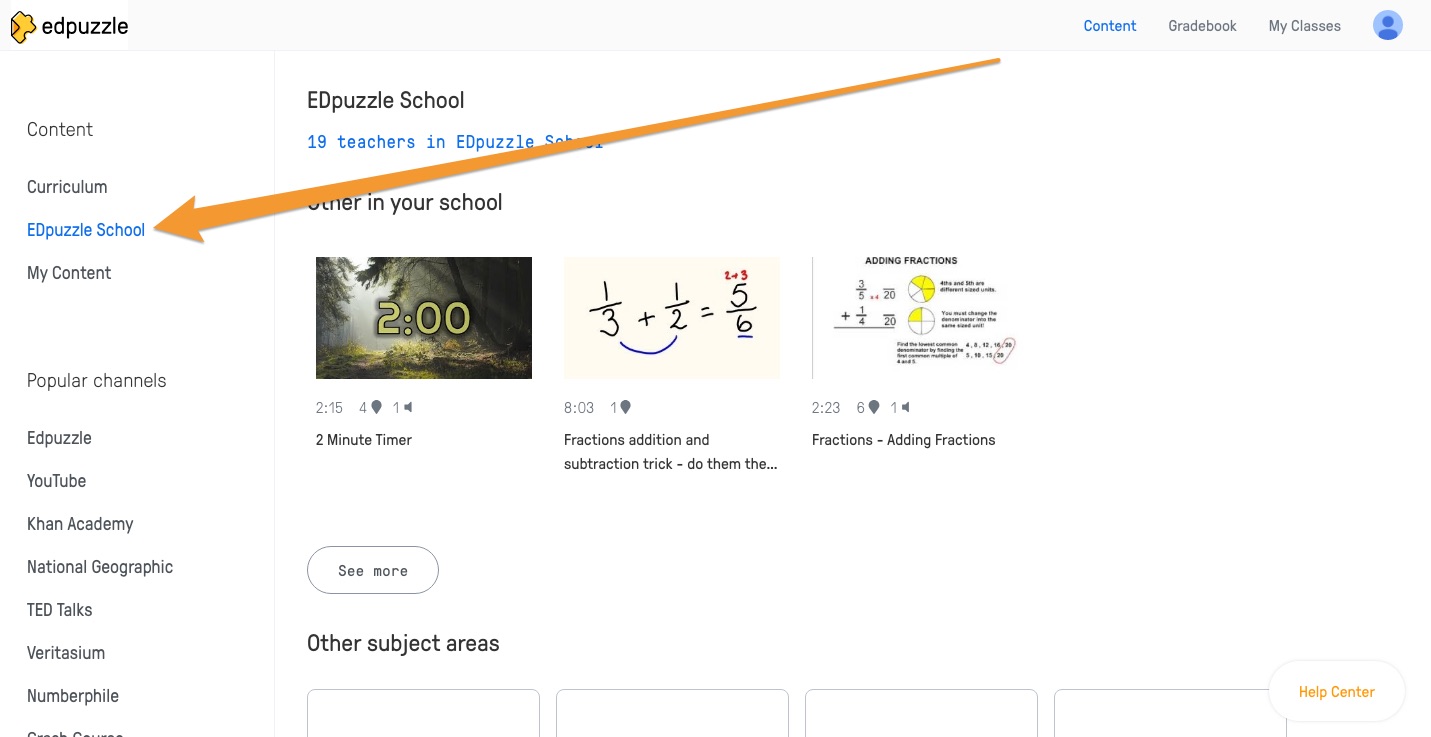 3. Once you're in the school channel you can search for videos your colleagues have created or copied by subject. To find a specific teacher, click on the blue text with "# teachers in [your school name here]"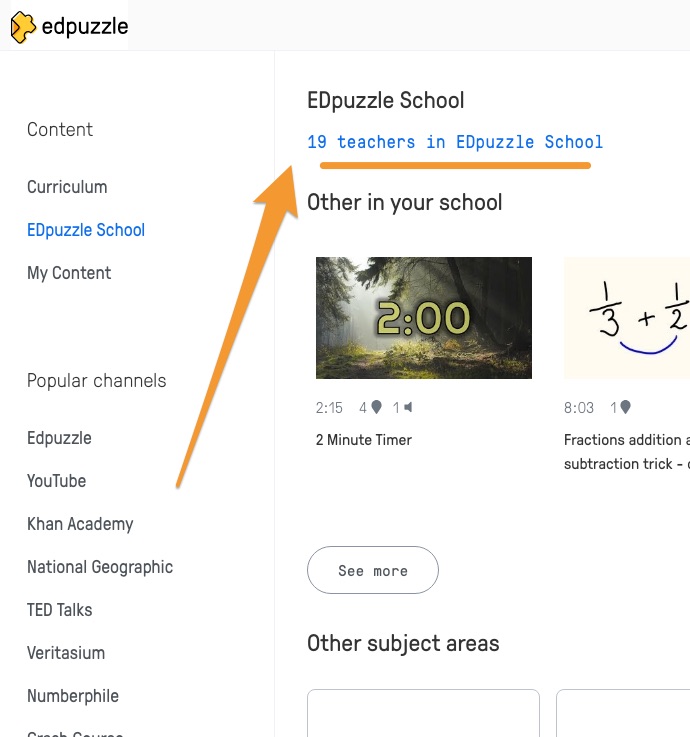 4. From here you can search for your colleague's content by clicking their name or sort by subject to quickly find each other's content!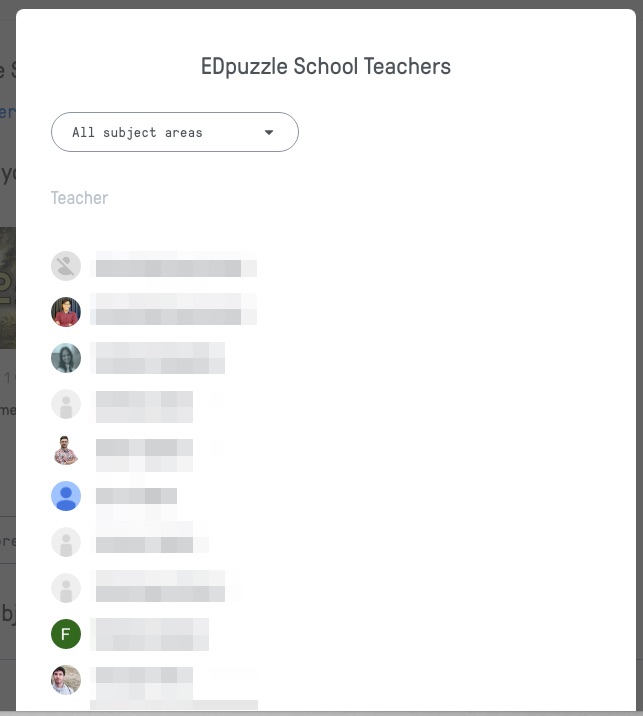 NOTE: If you share a video link with this method, no grade data will be collected since this method is intended for sharing with colleagues.
If you can't find your colleague and have checked to make sure you're in the same school, then you or your colleague may not have verified your accounts. Check out this article to learn about email verification: https://support.edpuzzle.com/hc/en-us/articles/360007501451-Email-Verification 

Sharing A Video Link With A Colleague
You can share your video content with your colleague through a link as well! From this link, teachers can review, copy, or even edit the copied video for their own students.
Here are instructions on how to share a public link to your video:
      1. Click on the "Content" tab in the top right corner

      2. Here you'll see all the videos in your My Content channel. Click on the checkbox to select the video you wish to share
      3. In the banner at the bottom of the page, click on "Assign" (NOTE: If you intend to share this as an assignment, you will need to use a different method to get to the assignment link which you can find in the link at the bottom of this article)

      4. Click on "Public links" at the top right of the popup and then click "Copy link"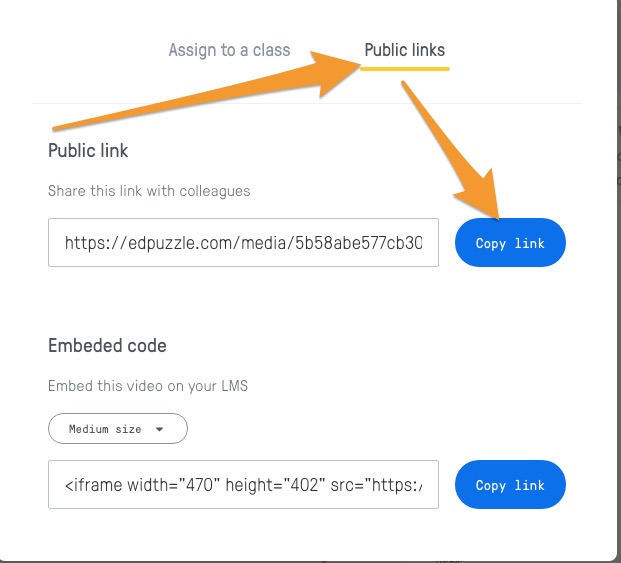 Now, you can share your video with a colleague!
NOTE: Progress and grades are not recorded through the video link as it's intended for sharing content with other colleagues. Check out this article on linking your assignments to your students to learn how to find the assignment link: https://support.edpuzzle.com/hc/en-us/articles/360007501931-How-To-Assign-A-Video-Lesson