Some videos on Youtube have subtitles or closed captions. If your video assignment has closed captions, you can enable this in Edpuzzle.
To enable closed captions, follow these easy steps:
Go to the video lesson you want to watch

Start playing the video

Click on the "CC" button to enable subtitles. Some videos have closed captions in multiple languages, click the button again to cycle through the available languages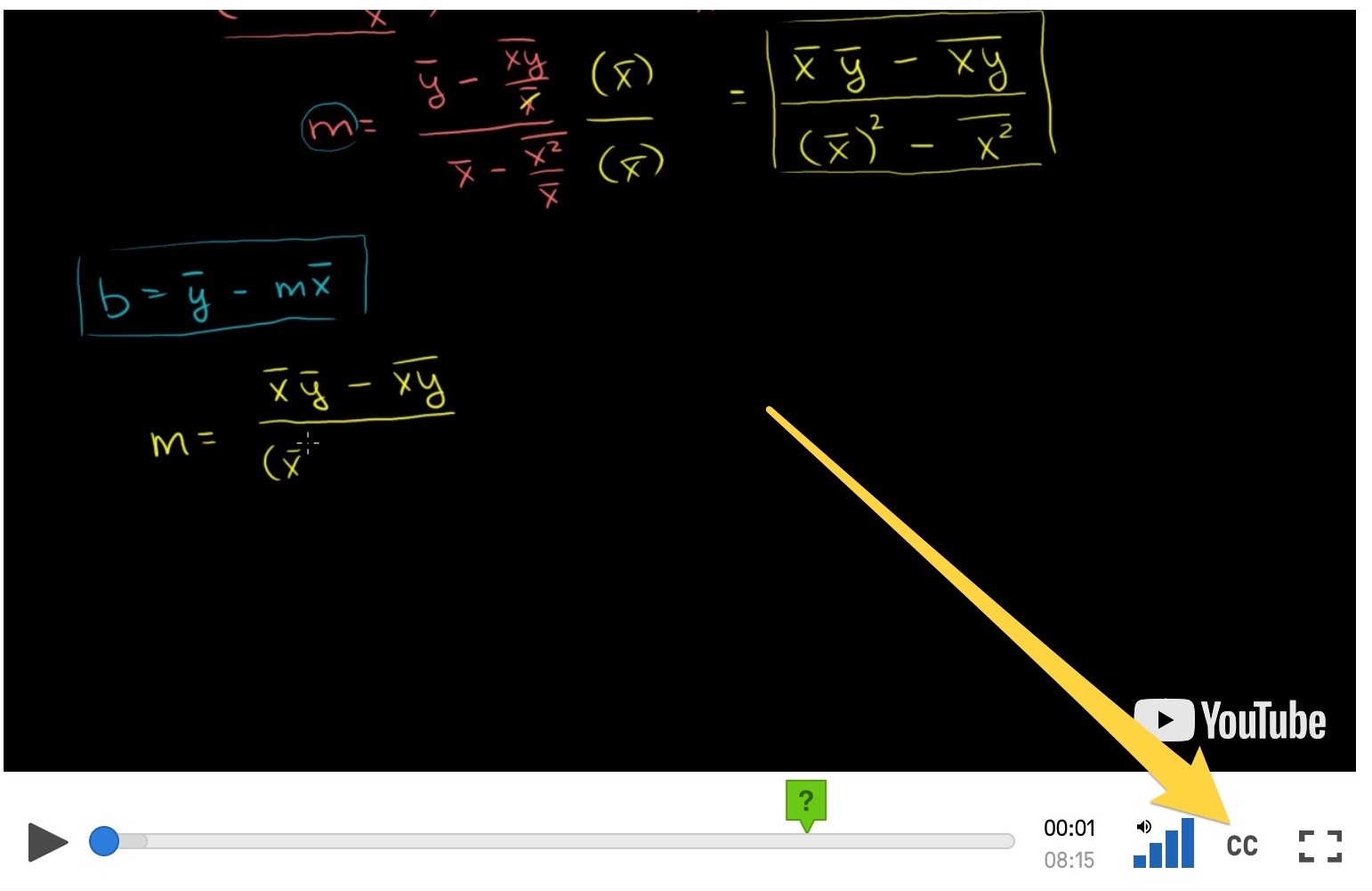 Now you can enable closed-captions in Edpuzzle!
Note: Not all YouTube videos have closed-captions/subtitles which is why the "CC" button won't appear if these aren't available.
If you need closed-captions, ask your teacher to use Youtube's advanced search to filter videos with closed captions when they search for class videos.