Your Content section may get a bit crowded, but it's easy to organize your lessons, or remove content to make room for more. Below we have helpful tips on how to keep your content organized and easy-to-navigate.
Folders
To create a folder, click the Content tab up top and then click the blue Add Content button. Select the New Folder option. Enter the title of the folder you're creating, and a short description.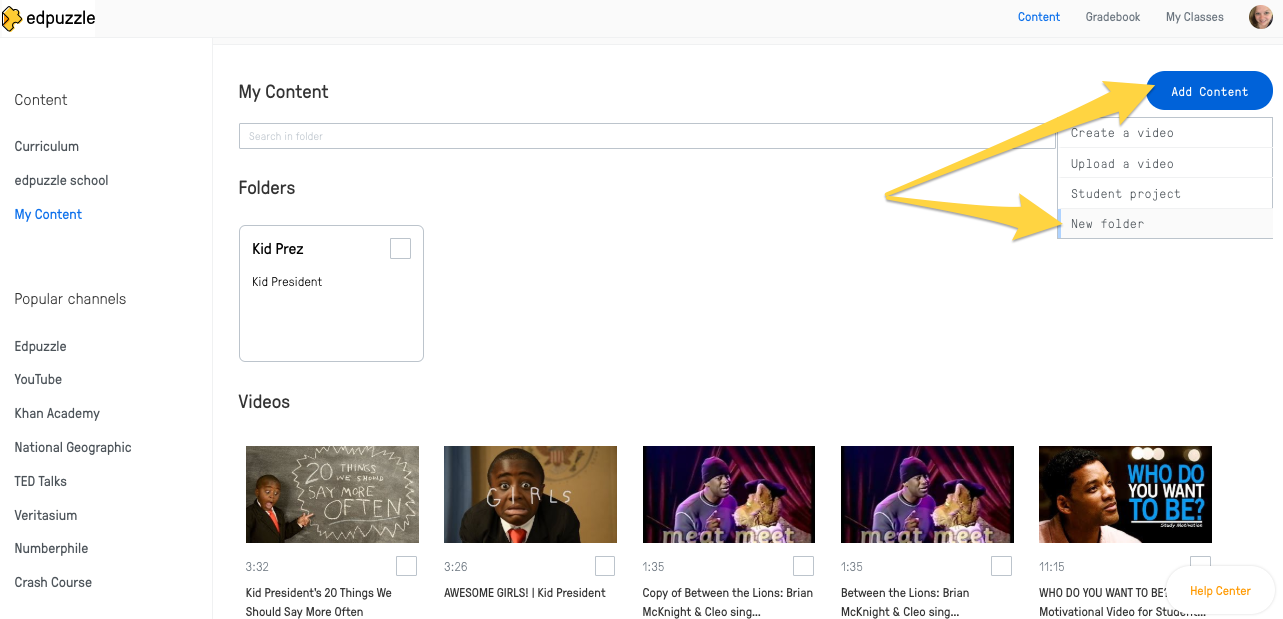 Moving lessons into a folder
In the My Content section you can move multiple videos into a folder at once. Simply click the white checkbox on each video you want to move, scroll to the bottom of the page and click the blue Move to folder button. A pop-up menu will allow you to select an existing folder or create a new one. Once you've selected a folder, click Move. Voila! Your videos are now beautifully organized.