If you want to change your username or password, you can do this in the "Settings" tab. Find this page and change the details using these steps:
Click on the user icon in the upper right-hand corner.
Click on your name.
Next click on "Settings."
Here you can change your username or reset your password.
Click "Save changes" once you've finished.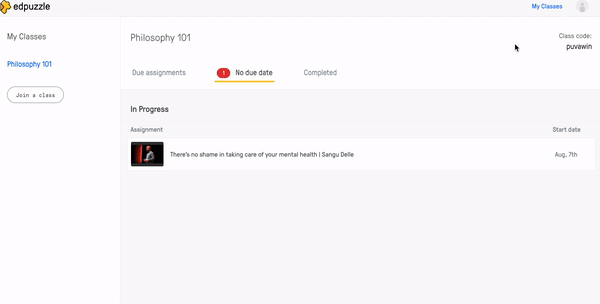 Note: You can't change your username and/or password in the Edpuzzle app. You'll need to use an internet browser in order to proceed.
If you've forgotten your username or password, then you'll need to ask your teacher to find your username or reset your password for you. Here's the link to an article explaining how they can do this: